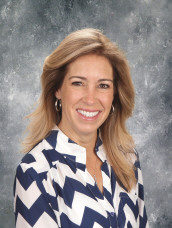 Mrs. Tamey Jones
I absolutely love being the principal of such a wonderful school as The Shepherd's School. I want you to know that my heart's desire is to live in a world where every person is a lifelong learner, and praise and worship music is playing on every radio station.
As a principal, I have been active in creating lifelong learners of The Shepherd's School students. As a parent of two TSS graduates I am a firm believer in the values of Christian education.
When I'm not zooming around the school, you can find me reading a good book or re-reading some of my favorite books. I am an active member of Good Shepherd Church of God and enjoy teaching Sunday school and singing on the praise and worship team. I love spending time with my two sons and husband of over 28 years. The house is never empty with a large dog and a spoiled cat always in attendance.
I invite you to continue to explore our website, where you can find out how to be a part of all of the wonderful things that God is doing in our school and with our students. You can also find information on how you can support TSS and our amazing staff.